Meet Dr. Khandji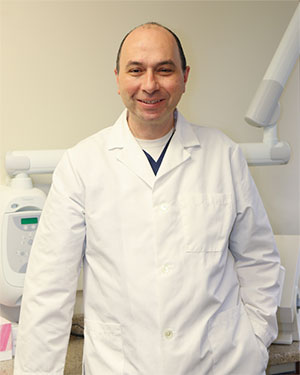 Dr. Maher Khandji graduated from Case Western Reserve University, School of Dental Medicine in 1992, then he did a residency program in Prosthodontics in Oklahoma University where he was mentored by nation recognized professors in the speciality of Prosthodontics. He obtained his Master's Degree in 1994.
Dr. Khandji has been in private practice over than twenty years doing General Dentistry while focusing on the cosmetic aspect, full mouth rehabilitation and designing the perfect smile.
Dr Khandji is Gentle, patient and caring, he takes the time to provide you with the best care possible. He is also well regarded by his patients for his thoroughness, rather than being rushed, you know that he is there to serve your needs.
He moved to Pittsburgh in 2012 and fell in love with people of the Steel City. He is married with four children and resides in the South Hills. He loves Basketball, photography and enjoys spending time traveling with his family. He is fluent in several languages as well.